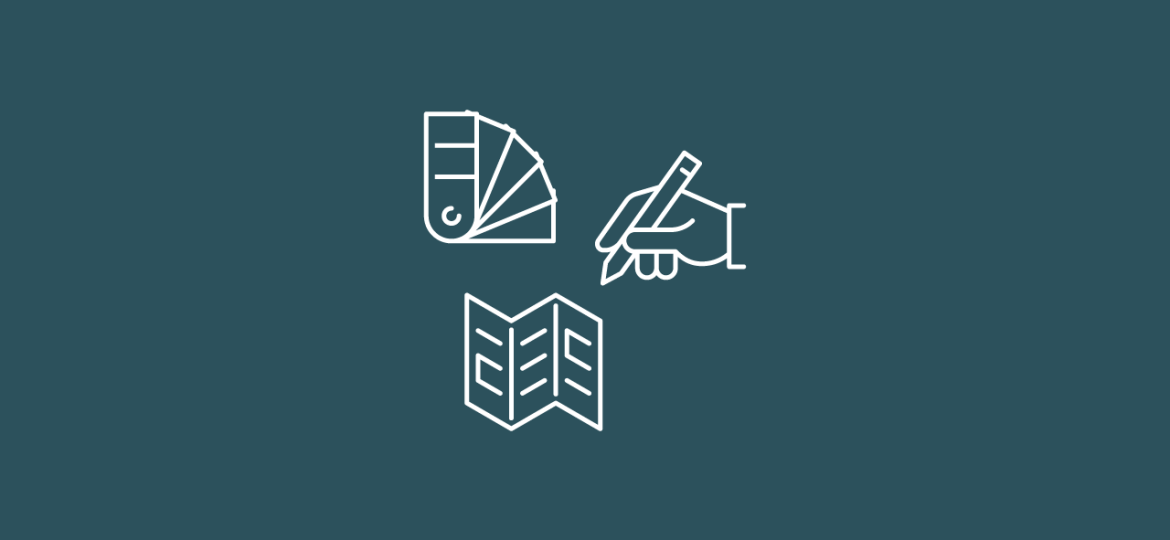 We are often asked how good graphic design benefits business.
It's a fair enough question. How does graphic design help a new or established business grow?
Ask any business mentor what really matters when building your business and they will say that marketing your business is essential. Competition for customers is fiercer than ever with companies employing every avenue available to them on and off line to attract business their way. So how can a business stand out and be seen through the noise generated by all this activity?
Creating a brand through graphic design…
Graphic design enables a business to create a recognisable brand. We all have heard the old adage that first impressions are lasting impressions and this where good graphic design comes in to play. When seeking to increase your visibility, your projected image plays a major role and having a consistent style and message can help accelerate brand recognition and therefore speed up the process. Think of it as a football strip for your business. The more matches the team is seen to play, the greater number of fans it will gain.
Graphic design plays a vital role…
As well as creating a brand style for a business, graphic design also plays a vital role in clarifying, inspiring, educating, building relationships, creating desire and selling. Your promotional activities inform potential customers about your business, explains the benefits and sells your business as well as increasing overall brand awareness among your customer base.
Good design leads to communications consistency which is key to accelerating brand recognition in the minds of potential customers. A carefully considered visual image helps to strengthen your brand, build trust with the customer and make your business more of an entity than just a name in the rapidly growing market place.
Isn't graphic design just leaflets and brochures?
This is a common misconception of graphic design. Everywhere you go today you will find you are surrounded by all sorts of graphic design. You probably aren't aware of how much graphic design you are being exposed to in your everyday life.
Take a moment and look around the location where you are reading this article… you are most likely to see all manner of things from leaflets, logos and packaging through to fire exit signs and directional systems each of which are examples of graphic design in action. Now look at the device you are using to view this page. The icons, graphics, the adverts and toolbars are again also examples of graphic design being used to guide you through daily life.
Graphic design is not only limited to print, it also crosses over into the digital realm with the web and video being at the forefront and, with social networking on the increase, it is now a key part of any social marketing campaign strategy as well.
Engaging your customers…
Often the only difference between your business and your competition may be your branding so getting it right is important.
Consumer and design industry bodies regularly report that the image and consistency of a business were the most common factors people use to determine credibility of the business in both the real world and on the web. Good design helps to give this credibility and consistency by increasing visibility.
Isn't using a graphic design studio expensive?
Not necessarily as every business has different design requirements. Many companies recognise that the benefits of professional graphic design far outweigh the costs.
Well considered design will improve your image and communications which in turn will drive your business activities above the competition. Economically speaking, good design increases sales through increased acknowledgement and awareness of your products and services.