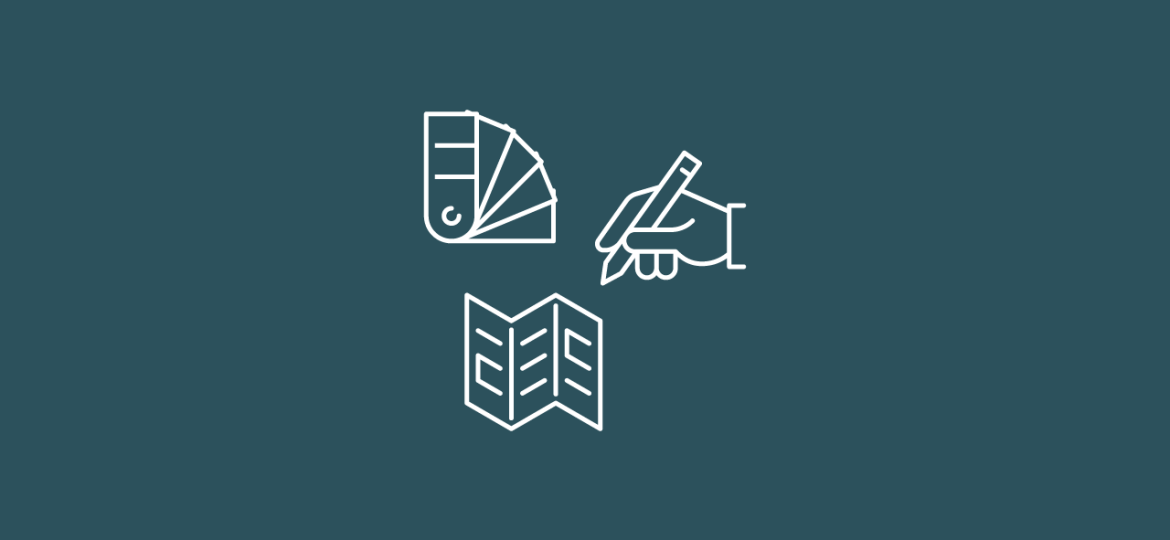 Logos are one of the primary elements of a company's brand strategy.
A logo defines its identity and its purpose.
My studio twohundredby200 was involved in creating hundreds of logos from 2002 until 2018, and over the years, I noticed that the clients we created them for each had differing opinions on the importance of their logo.
Having a well-designed logo plays a vital role in clarifying, inspiring, educating, building relationships, creating desire and selling. A logo helps inform potential customers about a business, explains the benefits and sells a business, and increases overall brand awareness among their customer base.
A logo helps attract new customers to a brand and is one of the key aspects of marketing. It acts as a visual representation of a company online and in print and provides the kind presence no other business element can provide.
The twohundredby200 team developed an in-house guide when designing a new logo or updating an established identity. Granted, we may not have stuck rigidly to this every time as sometimes the client's wishes had to be observed, but, in general, we tried to follow it as best we can we could.
Principles
The logo (or identity) should convey something special or unique about the business or product. Consumers often have strong feelings regarding their favourite brand. They can form an intense emotional bond with them, often disregarding other products and services for ones with higher visibility and brand recognition. You can see this in the customers of major brands such as Apple and Nike.
The design should reflect the personality, attitude, style, sector and should be easily consumed by potential and existing customers.
A well thought out logo will help promote these qualities and, more importantly, help establish the brand in the minds of the customers. For that reason, the design of a logo can contribute to the success of a business.
Timeless
If a business constantly changes its logo to match current trends/fashion, it will dilute the hard work put into building its image and branding.
A well-designed logo will continue to represent a business for years or decades and I am sure that you will know many that have achieved this.
I am proud to say that most of the logos my studio produced have remained unchanged since the day the client chose them.
Adaptable
From printed materials such as business cards to custom merchandise and vehicle livery, a logo will need to be displayed across many different forms of mediums. The logo must be adaptable enough to work in any situation effectively.
A logo should look good in a mono variant as well as in full colour and, most importantly, it should be scalable, allowing it to look razor-sharp when used on a price tag. Simultaneously, the design should be able to be blown up and used on the side of a truck or wrapped around a stadium.
The twohundredby200 team favoured the use of vector graphics in producing logos as the resultant artwork can be scaled up and down easily without the loss of definition and could be adapted to physical and digital realms.
Cost
I find many new designers forget, and that is of prime importance to the clients, is that the logo has to be cost-effective to reproduce. If the logo contains too many colours or uses several special spot colours, then it can be expensive to use across certain media.
In 2003 and before adopting large scale digital printing, a European haulage firm asked us to reduce the number of colours used in their logo to cut their costs in branding their new fleet. Their original logo had been designed by another studio in the haulage industry boom days and consisted of an amazing nine spot colours. When the logo was screen printed on to truck trailer curtain sides, the cost was incredible across their fleet of vehicles.
We reduced the number of colours used across the logo by carefully redesigning the logo to use only three spot colours and instantly reduced their livery production costs by almost two thirds (a saving of approximately £65k).
Recognisable
Customers must recognise the logo and associate it with the business or brand each time it is seen.
To be recognisable, a logo must be distinct, easy to comprehend and individual enough to avoid being confused with other companies.
The design should be strong enough to make a lasting impression but simple enough to deliver a clear message. It should convey a positive feeling in potential and existing customers that resonate long after they've seen the logo.
Summary
Every designer has their approach to logo design. Still, I found in the past that by having open conversations with our clients, they began to better understand how important that the creation of the logo is and why it is essential that they take the time to get it right.
A logo is an important extension of their brand, image, and promise. It needs to communicate the client's message in every aspect of their business to fully develop their brand and gain the trust of their customers.
I hope that this article is of some use to those of you making your first step into the design world and please feel free to contact me if you have any questions or suggestions.
twohundredby200 was established in 2002 and closed in 2018. Notable clients included The BBC, Balfour Beatty, BAE Systems, Raytheon, Rolls Royce, The Home Office, The Scottish Government, The Royal Navy, The Royal Marines, The Royal Air Force, Babcock Thorn, Virgin Trains, The RBS Group, RSPB, RHASS, National Museums of Scotland, The Natural History Museum, The Imperial War Museum, Loopallu, Scottish Natural Heritage and The Wickerman Festival.